July 1st, 2009
screams to me, how much Jack wants that threesome and the fuzzy long shot allows the interpretation that John was actually trying to sneak in an on-camera grab of Eve's boob.

If there's a Torchwood calender next year, I'm not getting it. One has to assume that with only three cast members left, one or more of the main pictures would be the Puke Promos. That's not something I'm spending money on, and I'm not getting any more John calenders until there's an "official" one that's not one of those cheap-jack, long-form, spiral tops with no space to write anything. Considering the somewhat faltering state of my Barrowmania, I'm not sure I'd get one anyway, but it's definitely not happening unless I know there's an actual quality product to be had.

In even better news, it turns out we have Friday off. Steve and I were under the impression we'd either have to come in and do nothing since the Law Firm is closed or that we had the choice between taking a vacation day or taking an unpaid day. We emailed the regional manager and it's NONE OF THE ABOVE!!! Paid Holiday! This is fabulous in the extreme.

I walked to work this morning. First time I've been able to do that in a long time. I was twenty minutes late to work, but co-worker is forgiving and I basically don't give a shit anymore.

I've quit Crunch (bastards are still going to take another month out of my hide) and joined 24 Hour Fitness ($29.00 per month) and the plan (hahah) is to start there on Monday.

Theoretically, I should start a new sugar/caffeine detox today, but I might put that off until Sunday and start it with the LJ vacation and the gym-going on Monday.
If only because I can turn the page on my Torchwood calender and this month there is nothing that needs to be covered up. WHEW!!!! (Rhys does nothing for me, but I can look at him without rage and revulsion welling up in my soul.) Things look pretty ok for the rest of the year. The last picture on the bottom of December still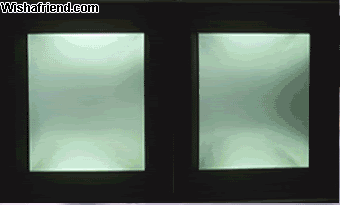 Myspace Graphics
,
Anniversary Graphics
at WishAFriend.com
Four fabulous years of Jools-lusting, exchanging fic comments, going through the storm sof "real life," and sharing our crazy love for certain hotties from the Golden Age of Television Machismo (and the hot cars that go with them.)
Relationships like this are one of the reasons I keep hanging around here, even on the days when I have to wonder if there's any point to fandom or LJ at all!
Thanks sweetie, for being there.
The love Ms. Fluffy has written Ian-fic for the occassion!
For those who don't know:
Ian is the character played by Hugh Laurie in Flight of the Phoenix. If you've never seen it, you should rent. Not only is Hugh made of awesome sauce in a supporting role, but all you Supernatural fen will get to see Jared in one of his earlier parts.
Giving One For The Team
And a retrospective of some of my favorite fics by
vanillafluffy
. Help celebrate the festive occasion by reading and commenting!
Horse of a Different Color
-Royal Pains. (I recced this in the last pimp post, only my low-blood sugar addled brain identified it as a Burn Notice fic. DUH!)
Over 21
-Stephanie Plum fic written for
yuletide
.
Act of Contrition
House MD, one of my favorite House/Chase fics EVER!
Bad Fairy
House MD/SPN crossover.
For more of her wonderful fics, in many, many fandoms, check out her
Fanfiction.Net Page
Champagne for everybody!!!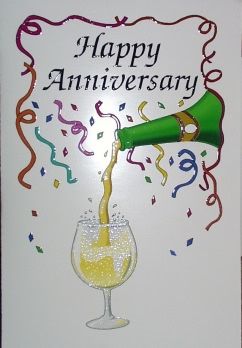 MySpace Comments
&
MySpace Layouts
Oscar-winning actor Karl Malden dies at 97
What will we do? What
will
we do?
*****
And a round of "Mrs. Slocumbe's Pussy" jokes, for
Mollie Sugden
Song suggestion from
hllangel
Prompt #182
Took a ride to the end of the line
Where no one ever goes.
Ended up on a broken train with nobody I know.
Relax (Take It Easy)-Mika
Written by Mike
From the album Life In Cartoon Motion
Prompts can be used for any fandom, pairing, or even original fic, if you like. (Yes, any.) All I ask is that you credit me with providing the prompt and comment with a link to the entry.
Current Location:

Home

Current Mood:

depressed